Shoecare solutions
At ETQ, everything we do is meant to last.
Our products last, our designs last, our relationships last. That consistency is the one thing that we're most proud of. We stand behind everything we make. But note that our products require care if they are going to be used the way they are intended. Our items will last even longer if you take good care of them.
That's why we have developed a complete shoe care range with SneakerLAB®, a premium supplier of eco friendly and effective cleaning formulas. Hence its harmless ingredients, their product is fully biodegradable and does not damage the natural features of leather, rubber and textile.
Harmless yet effective
Explore our natural shoe care solutions with SneakerLAB®
Have a look at our cleaning tutorial below where we show you how to clean your items properly. You'll learn a new skill and your favorite item will become your go-to item again.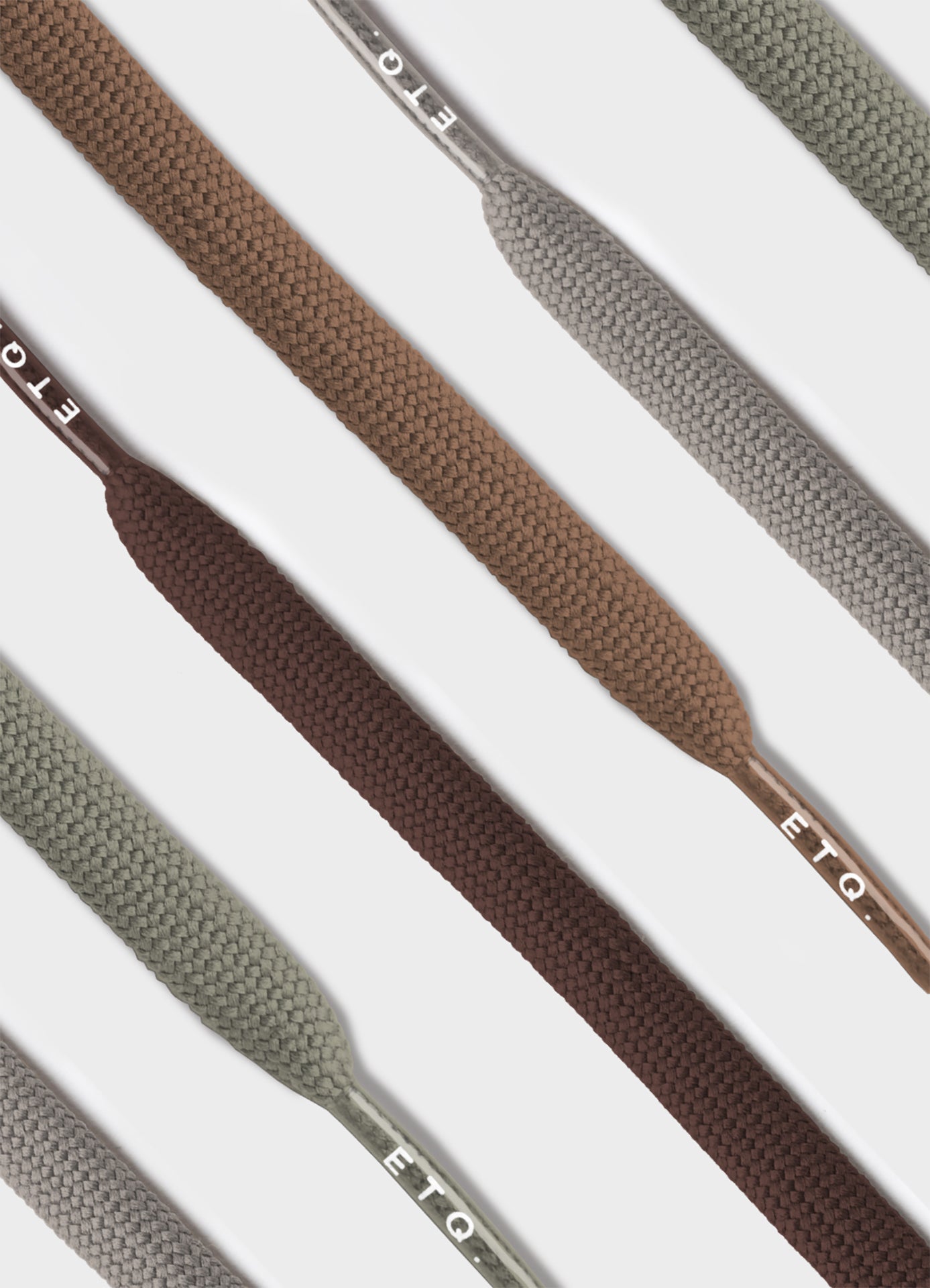 New laces
You can request new laces for €4.95 by emailing our service team. Please include your model name, color and address details - we'll take care of the rest.
Utmost comfort
Our new memory foam insoles and arch support pads
ETQ merges traditional craftsmanship with innovative design. This means that, although our shoes are handmade by skilled artisans who use long-established techniques, we're always looking for the latest innovations to improve our product.

Our new insoles are another milestone in this constant search. They feature five different innovations increasing its comfort and durability through moisture management, injected construction and arch support pads. Our arch support pads are designed to increase stability and improve overall posture.